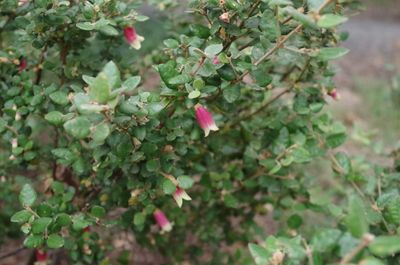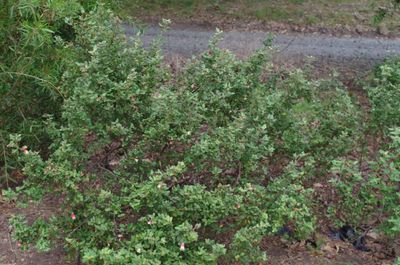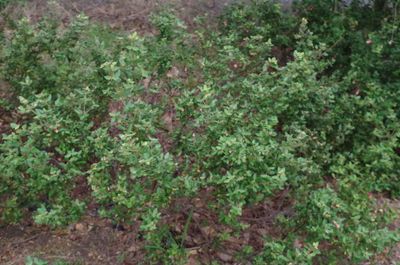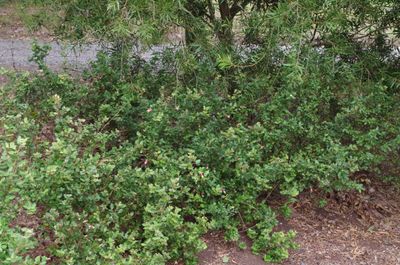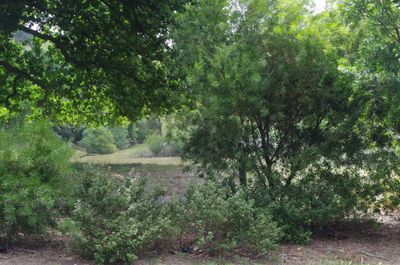 Correa 'Federation Belle'
Correa
Correa 'Federation Belle' was found as a chance seedling in the garden of Sarah Caldwell,
Mole River Station, in the Torrington area in northern NSW. It is thought to be a hybrid between Correa ' Marion's Marvel' and perhaps a form of Correa reflexa var. speciosa. The name 'Federation Belle' was chosen to commemorate the Centenary of Federation in 2000.
Federation Belle is a small rounded shrub approximately 30 - 40 cm x 1m. Leaves dark-green, glabrous and slightly scabrous, cordate, 33 mm x 24 mm. Corolla cylindrical 28 mm x 13 mm,
rose pink becoming pale green towards tips. Corolla tips barely reflexed. Flowering begins in late February and continues through autumn and early winter.
Correa is a genus of eleven species of flowering plants in the family Rutaceae that are endemic to Australia. Plants in the genus Correa are shrubs to small trees with simple leaves arranged in opposite pairs, bisexual flowers with four sepals, four petals usually fused for most of their length and eight stamens.
49.00 Location A5 Latitude; -38.401241000000 Longitude; 146.052623000000
Planted in the South Gippsland Landcare 'Million trees for South Gippsland' project launch garden. Planted in 2009 in a group of five of which three survive.
SKU: 49