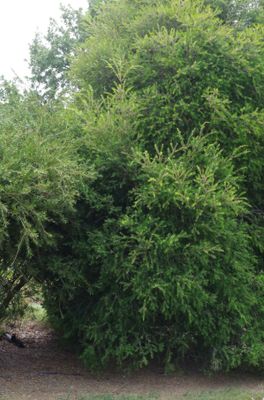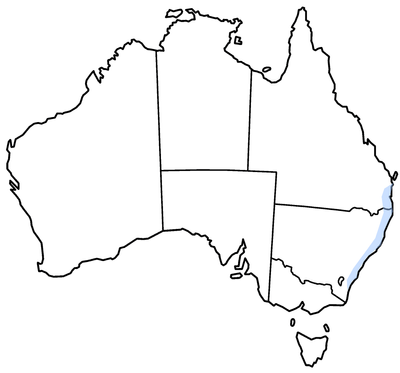 Melaleuca stypheloides
Melaleuca
Melaleuca stypheloides, common name prickly paperbark, is a small to medium-sized tree up to 20 m high with a dense, rounded canopy and drooping branchlets. The spongy bark is white or light brown and peels off in large strips. The leaves are sessile, 7–15 mm long and 2.5–6 mm wide. They are slightly twisted, have sharply-pointed tips, are arranged alternately on the branchlets and have between 15 and 30 veins.Flowers appear in summer in cream or white cylindrical "bottlebrush" spikes which are up to 5 cm long and 2 cm in diameter. Often new growth appears at the end of the spikes. Following flowering, grey-brown, woody capsules appear in clusters along the branchlets. These are ovoid, stalkless and 3 to 4 mm in diameter.

92.00 Location A5 Latitude; -38.401259000000 Longitude; 146.052739000000
Planted in the South Gippsland Landcare 'Million trees for South Gippsland' project launch garden. Planted in 2009.
SKU: 92