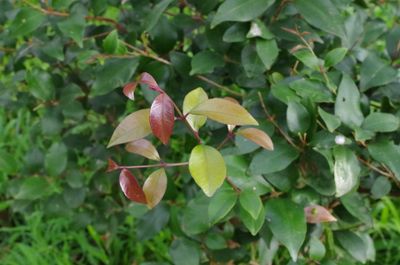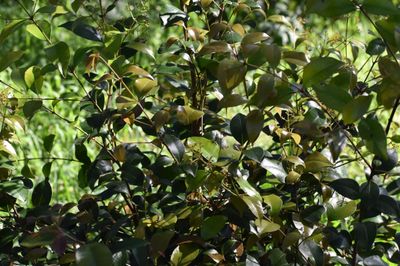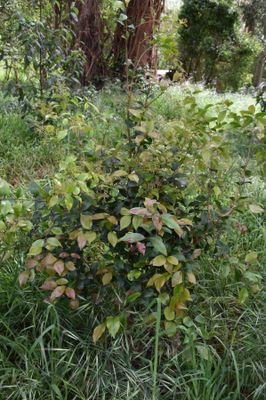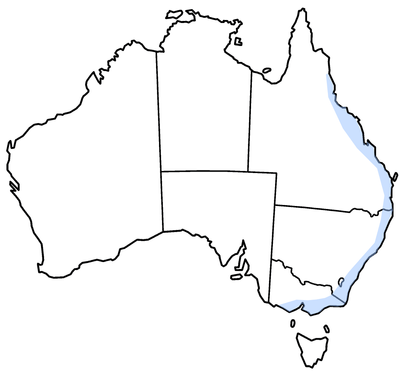 Syzygium smithii,
Syzygium
common name Lilly-pilly, grows as a tree to 20 m high by 5–15 m wide, with a trunk attaining a diameter of 70 cm. The trunk is sometimes buttressed. The bark is brown and scaled and flakes off easily. Its dark green shiny leaves are arranged oppositely on the stems, and are lanceolate or ovate and measure 2–10 by 1–3 cm. The cream-white flowers appear from October to March, occurring in panicles at the end of small branches. Berries follow on, appearing from May to August, and are oval or globular with a shallow depression at the top. They measure 0.8 to 2 cm in diameter, and range from white to maroon in colour. Syzygium smithii is found in rainforest from the Windsor Tableland in north-east Queensland south through New South Wales and Victoria to Wilsons Promontory.
Significance to the Ganai community.
Lilly-pilly was known as WANDUIN which means fruit. It is found at Wilsons Promontory and eastern Gippsland and the Ganai people call it YIRRUK.

144.00 Location D11 Latitude; -38.402485000000 Longitude; 146.056042000000
SKU: 144